Return to Fitness Program
Want to get back to jogging? Anxious to return to Crossfit? Climbing? Zumba?
Take the guesswork out of returning to fitness postpartum by joining us for a progressive eight week retraining program.  This program was designed for the group setting after seeing great success in one-on-one sessions, but it does require commitment from you!
Each week, we will progress your training in-person and you will go home with a new series of exercises to complete on your own.  You will receive a PDF of this new routine following each class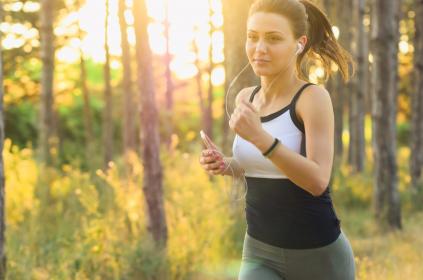 and will have access to a video library in case you need reminders along the way!
Our aim is to help you gain strength, confidence and knowledge so that you may return to your beloved fitness activities safely and with greater ease.
This program is appropriate once you've received clearance to return to exercise from your provider.  A Private Session is recommended if you have specific concerns and iff you have questions, don't be shy!  We're here to help!  So, please reach out so that we can determine the best starting point for you!
View the February 2018 Calendar here!
---
The details:
A Private Session is optional prior to joining the Return to Fitness Program.
Return to Fitness Programs (4 clients min, 6 clients max) are booked for eight consecutive visits* (i.e.: eight Saturdays).
Equipment you will need at home includes: stability ball, yoga mat, resistance band(s), light-moderate weights.  Loop bands are helpful, but optional.
In the event of a missed session, you will still receive your at-home workout for the week and can access the exercises through the video library. Phone calls may be arranged to answer specific questions as needed as well.
Classes are non-transferrable; this means that you will not be able to "make-up" previous missed sessions elsewhere (ie: during another program series).
$320 plus tax for eight in-person training sessions, weekly at-home workout routines as well as access to full exercise video library.
All new clients must please complete the

Bodies for Birth New Client Information Packet 1:2018

. This packet contains all of the forms you need.

Please note that Part II prompts you to complete a brief electronic Physical Activity Readiness Medical Examination.  At the end of your survey, you will receive a recommendation for exercise or a recommendation to pursue clearance from your provider.

Upon completion of the New Client Information Packet, should you have any contraindications for exercise, please contact me directly to discuss further. Thank you!

In order to participate in services with BODIES FOR BIRTH, you must please submit this paperwork 48 hours prior to the start of class or to your private session.

This can be done via e-mail or postal mail to the studio address: 6512 Phinney Ave N, Seattle WA 98103.