Training for the Ultimate Marathon:

Pregnancy, Childbirth & Motherhood
One-on-One & Small Group Training :: New Sessions Beginning Monthly
All services are offered at our brand new Phinney Ridge location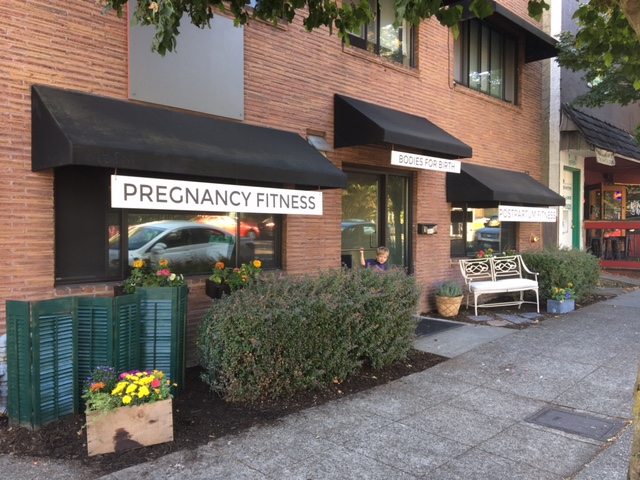 6512 Phinney Ave N, Seattle WA
No time is more important to be your healthiest and unfortunately, no time seems more confusing as to HOW to do just that…enter BODIES FOR BIRTH.
Initial phone consults are always

complimentary!
 "Bodies for Birth is the best thing since pickles and ice cream for pregnant moms!"
 -A very grateful partner, Seattle WA
"I have to tell you that everyone (midwives, pediatricians, family, etc) are very impressed with my physical recovery and I know I owe a lot of that to you! I actually expected to have a harder time recovering from this pregnancy than my first one, but that hasn't been the case at all. I felt strong almost immediately postpartum and I think my abdominal muscles recovered faster this time. I of course have some work to do there, but my core felt supportive and connected  within the first week." – Second-Time Mom in Seattle, WA
"If I could recommend one thing to any newly pregnant woman it would be to get connected with Bodies for Birth and to stay active throughout your pregnancy.  You won't regret it and it just may change your birthing experience and life!" –Tara J, First-Time Mom in Seattle, WA 
"I cannot believe how much the breathing you taught me helped throughout labor!  My doula was shocked at my calm composure and strength as I returned to my breath over and over.  It really works!  Thank you!"  –A Happy, Strong & Calm New Mama in Seattle, WA
"I am so pleased with my entire pregnancy and birth experience and really have your  training and prenatal care to thank for a lot of it!!"  -Sarah W, First-Time Mom in Seattle, WA
"I was able to recover quickly between pushes because of what I learned in your class, and I remained very calm and focused. I used the muscles I worked on in your classes, core strength, and sheer will power to finish delivering her as the doctor walked in with forceps.  The moment she emerged, I was filled with elation, relief and pride. I didn't know what I was made of until that moment. It was the best I've ever felt.  Your classes helped give me the physical and mental strength to give birth my way, and I am so happy with how things turned out." -Julia O, First-Time Mom in Seattle, WA
Bodies for Birth Receives 2015 & 2016 Seattle Small Business Excellence Recognition:
Awarded in two categories: Physical Fitness Program & Trainers
Hear what our clients are saying via Yelp reviews!