Preconception & Pregnancy Preparedness: Your First Step When Planning for Pregnancy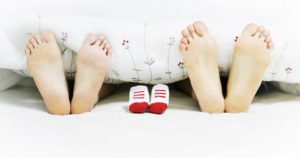 If you're thinking about or trying to conceive, there is really no better time to take charge of your health!
Bodies for Birth can help you to get moving and stay moving throughout your pregnancy! Prepare your body for conception, optimize your weight and establish healthy habits now to facilitate a healthier, happier pregnancy.
Maura is helping me to not only get to a heathy weight prior to pregnancy, but is helping me to establish healthy habits for the long-term. I want to be a healthy, active mom and a good example for my future family.
(50 minutes, $45 plus tax)
Concierge Service: Your First Step in Pregnancy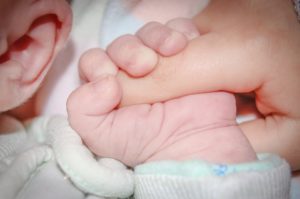 The Bodies for Birth Concierge Service is all about YOU, your health, your fitness and your unique needs!  
I value getting to know each of you as individuals and this session gets us off to a great start.  It's jam-packed with info from prenatal exercise guidelines to community referrals and diaphragmatic breathing.  It's also my chance to assess your physical fitness and create an individualized plan to best support you.  This session is required prior to joining Group Training Sessions.
Please bring the following completed paperwork to our appointment: BfB General Waiver for All (Prenatal), Prenatal PARmed X, Prenatal Intake Form, Client Confidentiality Release Form, Terms & Conditions
(50 minutes, $45 plus tax)
Postpartum Recovery Package: Your First Step Postpartum
Postpartum recovery is just as unique as pregnancy! You may have unique circumstances making recovery even more challenging or maybe you feel great and are excited to achieve a new level of fitness! Whatever the case may be, once you have gotten the green light to resume exercise, what exactly does that mean for you?
With two intro sessions, we can address many of your fundamental concerns and take the guess-work out of postpartum recovery. As part of your initial assessment, we will review your labor and delivery experience with the emotional, mental and physical components in mind. This will include a check for diastasis recti and a preliminary screening for pelvic floor dysfunction. In addition, we'll address the obstacles that might present during this postpartum period. This information will help us to create an individualized program with your unique needs in mind.
You will go home with a plan of action for a safe recovery and return to fitness!
Following completion of the Postpartum Recovery Package, one-on-one training is the next step for continuing your postpartum fitness journey.
Special concerns may include, but are not limited to: Diastasis Recti, Recovery from Cesarean, Pelvic Floor Rehabilitation, Weight Optimization.
Please do not worry about childcare!  Baby is always welcome at one-on-ones–at the training studio, or if you prefer, in your home.
It was so comforting to know exactly where to go when I had questions postpartum.  Maura helped me have patience with my body as it healed using a safe and methodical approach.
Forms
Postpartum Par-Q for You, Postpartum Waiver, Client Confidentiality Release Form, Terms & Conditions
($150 for two 50 minute sessions)
Personal Training
One-on-one personal training is available to provide focused individualized education, encouragement and specialized training throughout your journey.  Together, we will prepare you in mind and body leaving you fortified you with
strength.
One-on-one training is recommended for ALL clients! Receive discounts by purchasing in bulk!
As an older pregnant woman, I feel at ease knowing that Maura is a nurse.  It's one of the main reasons I chose Bodies for Birth.
Please bring the following completed paperwork to our appointment: Par-Q (Preconception or Postpartum), ParMed-X (Prenatal)
(50 minutes, $85 plus tax)
Tandem Training—Personal Training for Two

 
If you and a friend have similar goals, why not train together?  This is a great opportunity to take advantage of all the benefits at a discounted rate.
Please inquire for details and note that Tandem Personal Training requires an individual one-on-one for each participant prior to training as a pair.
$55 (plus tax) per person/session (each 50 minutes in length)
One-on-One Training Packages
The more sessions you book, the greater the discount AND the greater your results.
Personal Training Packages: 
5 Pack: Receive 20% OFF,  $340 (Regularly $425)
Currently Sold Out!
10 Pack: Receive 30% OFF
Currently Sold Out!
20 pack: Receive 40% OFF
Currently Sold Out!
By seeing one another on a consistent basis, I am able to truly support you through this transformational time–providing complimentary referrals and helping you to build your village!  Above any beyond training, that might mean loaning you books or connecting you with an acupuncturist, a pediatrician, or providing an introduction to another expecting mom.  We are in this together!
Whatever you need, I will do my absolute BEST to find a way to support you; that is my promise.
It is so nice to exercise with other pregnant women. I look forward to class each week and have made some great friends!
[/box]
The Details:
In-home consultations available–please inquire for details.
All One-on-One consultations are available via Skype–please inquire for details.
Please complete the necessary forms prior to our first meeting!
*Paperwork:
*

Prenatal Clients:

Prenatal PARmed-x**, Prenatal Intake Sheet and General Waiver for All (Prenatal), Client Confidentiality Release Form, Terms & Conditions
*

Postpartum Clients:

Postpartum Par-Q** for You, Postpartum Intake Sheet and Postpartum Waiver,Client Confidentiality Release Form, Terms & Conditions

Links to these documents can be found following the description of each option. Thank you.
**Upon completion of these documents, should you have any contraindications for exercise, please contact me directly to discuss further. Thank you!