About Bodies for Birth, the Mission & Passion: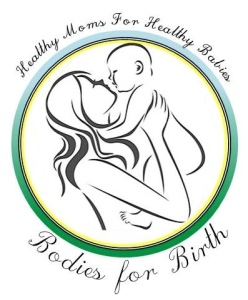 Bodies for Birth is first and foremost a fitness company, but it's so much more than that.
It's your village and your source for connection and resources in the community.  It's our firm belief that individuals and families deserve to be supported holistically throughout pregnancy and postpartum.
We promise to meet you exactly where you are,  providing referrals, support, education and commitment all along the way.
No matter where you are in your journey, Bodies for Birth can help!
---
One-on-One Fitness Services span from Preconception through Postpartum and are designed with your individual needs in mind.
Signature Group Training classes help to build your strength, confidence and village while a variety of Postpartum Services including Mom & Baby Gym and our Return to Fitness Program help you build the confidence to return to fitness!
We also offer a variety of restorative and nourishing Yoga Services as well as Dancing For Birth, Infant Massage and CPR for Parents and Families.
---
Bodies for Birth Mission:
---
Bodies for Birth Vision:
---
Bodies for Birth Philosophy & Structure:
I believe that exercise during pregnancy and postpartum can be appropriate for most women, but I also believe that it must be progressive and individualized.  There is no "one size fits all" prescription for exercise ever, but especially during pregnancy and postpartum!
With a nursing background at the foundation of my work, the opportunity for assessment is paramount.   An initial One-on-One consultation is always available for individuals prior to joining the group setting, though it is not required.
This session helps to lay the foundation for group training with Bodies for Birth and allows for  individualization.
Group training is  appropriate for women from conception right up until delivery and all stages of fitness are welcome!  The training program is progressive in nature and specialized with the evolving perinatal body and mind.  Not only will you build mental and physical strength, but you will build your village of support and love as well.
Postpartum Training typically begins once you have received clearance from your provider to return to exercise!  However, we can meet sooner to address core and pelvic floor restoration and to establish a gentle return to movement in the early days.
 Following this, training in the group setting may begin–options include Return to Fitness or Mom & Baby Gym!
Whatever services you choose, know that you will find immense support, heaps of education and of course get a great workout too!