At Bodies for Birth, we're all about ​resources, community and education​.  That's why we offer complimentary classes on our schedule.  Join us for a variety of workshops, Infant Massage, Dancing for Birth, CPR and more.
---
At Bodies for Birth, we believe in complimentary movement, joyful movement, community, support and fun!
We are so thrilled to host Libby Golden as she brings her Dancing For Birth™ classes to our community and Phinney location!  Classes begin on Friday, October 13th and are appropriate for all stages of pregnancy and postpartum.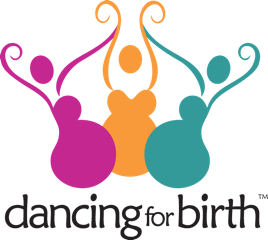 "Founded in 2001,
Dancing For Birth™
is the leading global class for pregnant and new moms. We are the "trifecta" of birth preparation: feel-good prenatal fitness, essential birth wisdom, and celebration of pregnancy, birth, and mothering, all rolled into a weekly 90-minute class that supports you from preconception to postpartum! This childbirth education and pre/post natal fitness fusion was created by USA's National Birth Hero, Founder, Stephanie Larson. The classes are currently offered on four continents. Birth professionals and moms alike swear by our signature moves like "Dilation Gyration" and use them during labor to make birth shorter, easier and safer."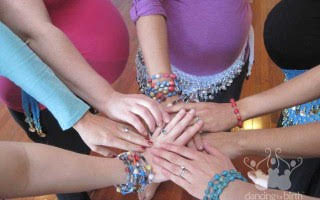 Preconception, Pregnant, Postpartum.  Childbirth education, preparation and rebuilding.  Babies welcome in a wrap/carrier with mom postpartum.  Mindfulness and natural support techniques including acupressure, meditations and mudras (yoga for your hands) for every stage of labor and the childbearing year.  
Enjoy a village of support and empower your body for birth!  No dance experience necessary.
---
Fridays from 6
 pm – 7:30 pm 
Weekly classes $30 or $165 for 6 class pass
---
"The Loving Hands Art of Infant Massage"
At Bodies for Birth, we believe in education, love…and any excuse to love on our babies!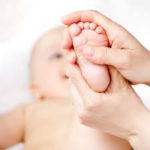 We are so thrilled to host Libby Golden as she brings her class, "The Loving Hands Art of Infant Massage" class to our community and Phinney location!
Learn more about your instructor, Libby Golden: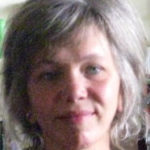 Libby Golden LMP
Sacred Portal Doula Care
Dancing For Birth(TM) Instructor
Libby has been in the healing arts professionally since 1996 as an LMP and Reiki practitioner. She followed her passions into natural healing and wellness supporting what she experienced as the most precious and in need group she could serve; pregnant mothers. She became certified in bodywork for the childbearing year in 2001, a doula in 2004, a mother in 2012 and a Dancing For Birth(TM) instructor in 2013.
"I love providing sacred space for women's vital embodiment and empowerment while we usher in new lives, nurture ourselves, our children and families for a better world and I'm deeply pleased to be part of the environment at Bodies For Birth."
Upcoming Workshops & Education Opportunities:
We spend so much time preparing and reorganizing our life for the baby on board. Take time to support and prepare your body. This course will give you all you need to know about the physical changes occurring during pregnancy. Prepare your body to have the best possible outcomes post baby!
1. Learn Anatomical physical changes
2. All you need to know about the core, posture and body mechanics
3. Importance of the pelvic floor in preparation for birth
4. Prenatal Prep for birth and daily rituals
5. Normal postpartum healing periods and things you can do post baby to accelerate your return to your favorite activities.
---
Saturday
 March 3rd and 
March 10th, 1 PM-5 PM
, ""Reiki Level 1 Training & Attunement" with Heidi Mills, Reiki Master, DPT, Owner of 
Healing Hugs Therapies
.
"Reiki Level 1 provides background history and knowledge about Reiki.  Most importantly this training and attainment teaches you how to perform Reiki on yourself by preparing you to be the best conduit for healing by being a cleansed vessel as well as strategies to perform Reiki on yourself and on others as well. Take the first step to caring for yourself by first learning methods to care for yourself."
The cost to attend this workshop is $295, Discount available for Bodies for Birth clients!
Wednesday, March 7th, 6-6:30 PM
,
 "Midwifery Workshop"
 with Carly Meiser, Licensed Midwife at 
Ground Floor Health
.
Carly will answer the questions:
Why Birth Out of the Hospital?
Who Makes a Good Candidate?
What Do Midwives bring to the Birth?
As well as dispelling the myths and answering your questions!
---
Do you feel a little out of whack or disconnected from your own body now that you have grown a baby? This workshop was developed to help women just like you get back in touch with your body and learn how to return to your favorite activities without limitations.
What are the core muscles and learn some exercises to find them…
 Ergonomics and postures for moms of babies and toddlers.
Check for an abdominal separation and figure out how to heal it.
What is a prolapse? And how do I know if I have one?
Leaking Urine? Find out solutions to stop beyond kegals
Safe post-partum exercise and activities and workouts to avoid.
---
"CPR for Parents and Families Course"  
At Bodies for Birth, we believe in education, resources and empowerment!
We are so excited to collaborate with CPR Seattle to host their "CPR for Parents and Families Course."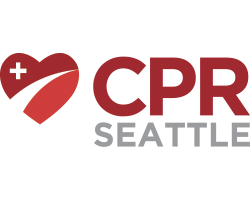 CPR Seattle provides engaging training that will leave you feeling empowered and ready should you need to use your lifesaving skills.
Infants are welcome, and children under 10 are enrolled for free with an enrolled adult. The whole family can learn skills that day, that they can practice together at home to keep their loved ones safe!
The CPR for Parents and Families Course teaches the lifesaving skills of adult Hands-Only CPR, adult CPR with breaths, adult and child AED use, infant CPR, and mild and severe airway block for adults, children and infants.  Skills are taught in a dynamic group environment using the AHA's research-proven practice-while-watching technique, which provides student with the most hands-on CPR practice possible.
CPR for Parents and Families is for people who want to learn CPR but do not need a CPR course completion card to meet a job requirement. This course is ideal for community groups, new parents, grandparents, babysitters, and others interested in learning how to save a life.
Features:
Uses AHA's research-proven practice-while-watching technique, which improves learning and retention
Classroom format works well for learners who prefer group interaction and feedback while learning skills
Each student receives high-quality course materials for ongoing reference
The details:
This class will be offered: TBD.  Please e-mail with interest and we will schedule once we have met our minimum. Thank you!
Limited to 10 attendees/class
Contact Maura Shirey directly to register at maura@bodiesforbirth.com
Cost: $60/person
Payable via cash/check prior to class or on the day of class.  Checks should be made payable to "Bodies for Birth"